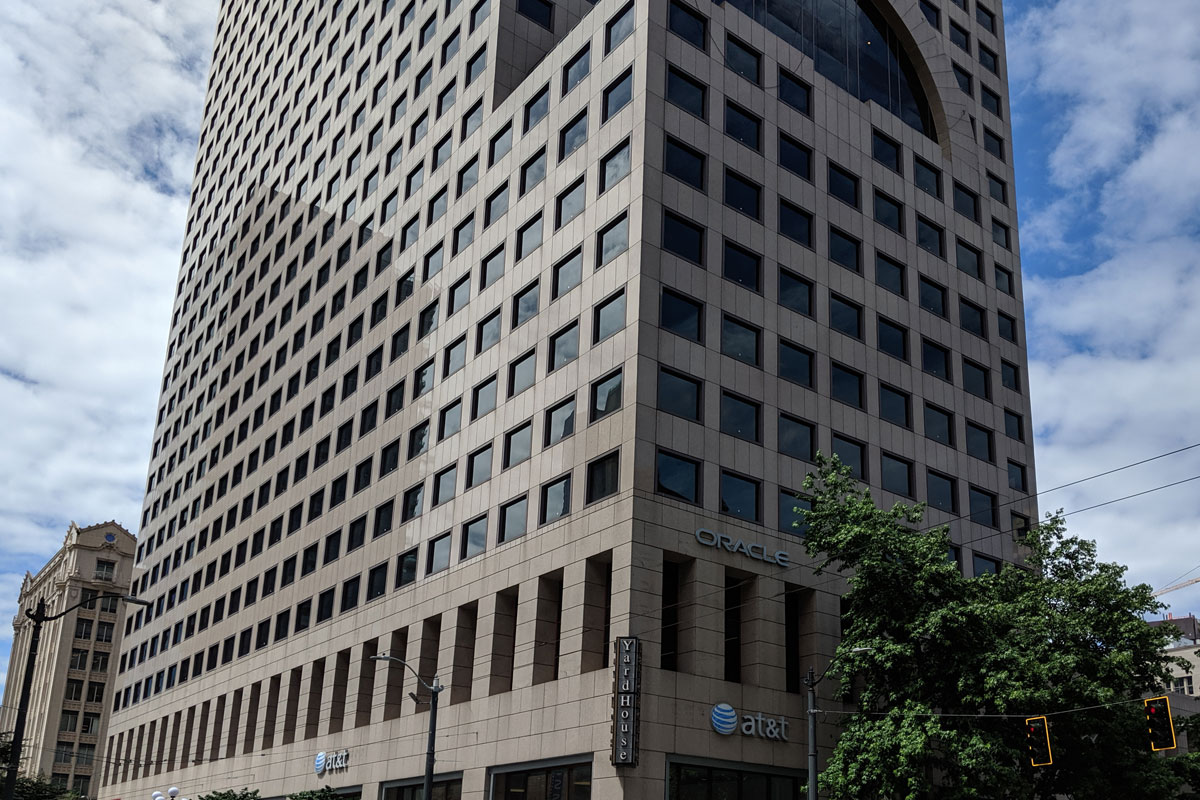 I was glad to be back in Seattle to attend the 2019 edition of ODTUG's famed Kscope conference. This is the second time the event is held this close to home (read my previous recount of the same conference five years ago)! And like every Kscope before, the conference always provides unique experiences, bountiful knowledge and new people to meet! Here's a quick summary and highlights of my week.
Sessions​
I'd generally group Kscope Oracle Application Express (APEX) and Database (DB) sessions into the following categories and that helps me decide what I should attend:
1. Insights to what's next - attend the Sunday Symposium sessions.​
My takeaways? Here are the two new 19.2 features that I am looking forward to:
Faceted search support for reports
Enhanced List of Values
There are more cool stuff to come, but these are my top picks as I can see them being useful in Research Data Management (RDM) applications.
Then of course there were the big announcements, though it wasn't really much of a surprise as rumours about APEX coming to the Autonomous DB have been floating around for quite a while.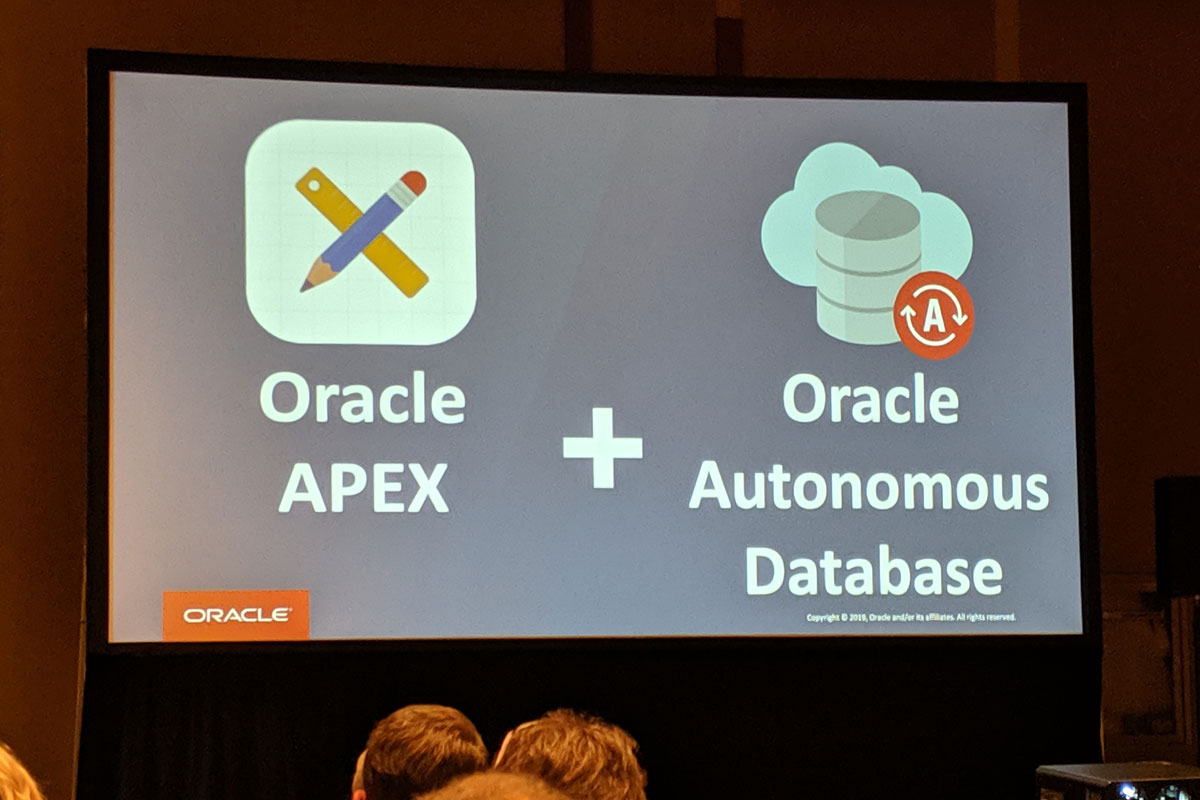 I enjoyed attending Maria Colgan's session where she described the "autonomous" in Autonomous DB. It was exciting to learn that "Machine Learning" wasn't just a buzzword and it isn't driven by "Deep Learning". Instead, there are very down-to-earth knowledge engineering (KE) techniques that were employed to enhance, an already robust relational database system, with self-healing and auto-indexing.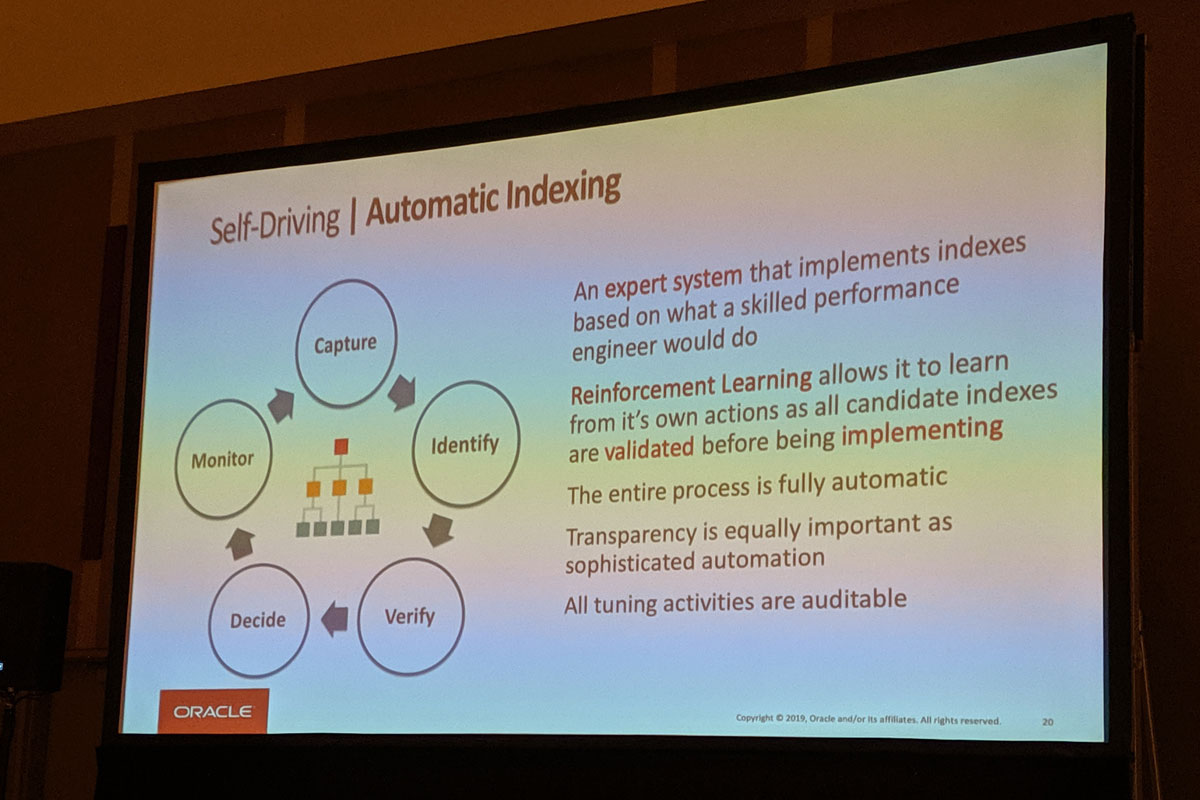 2. Support core expertise - attend APEX and DB sessions that directly impact my day job.​
The session in this category that stood out for me was Jeff Smith's on some neat upcoming features of SQLcl and support for Liquibase. I'm certainly looking forward to the 19.2 release!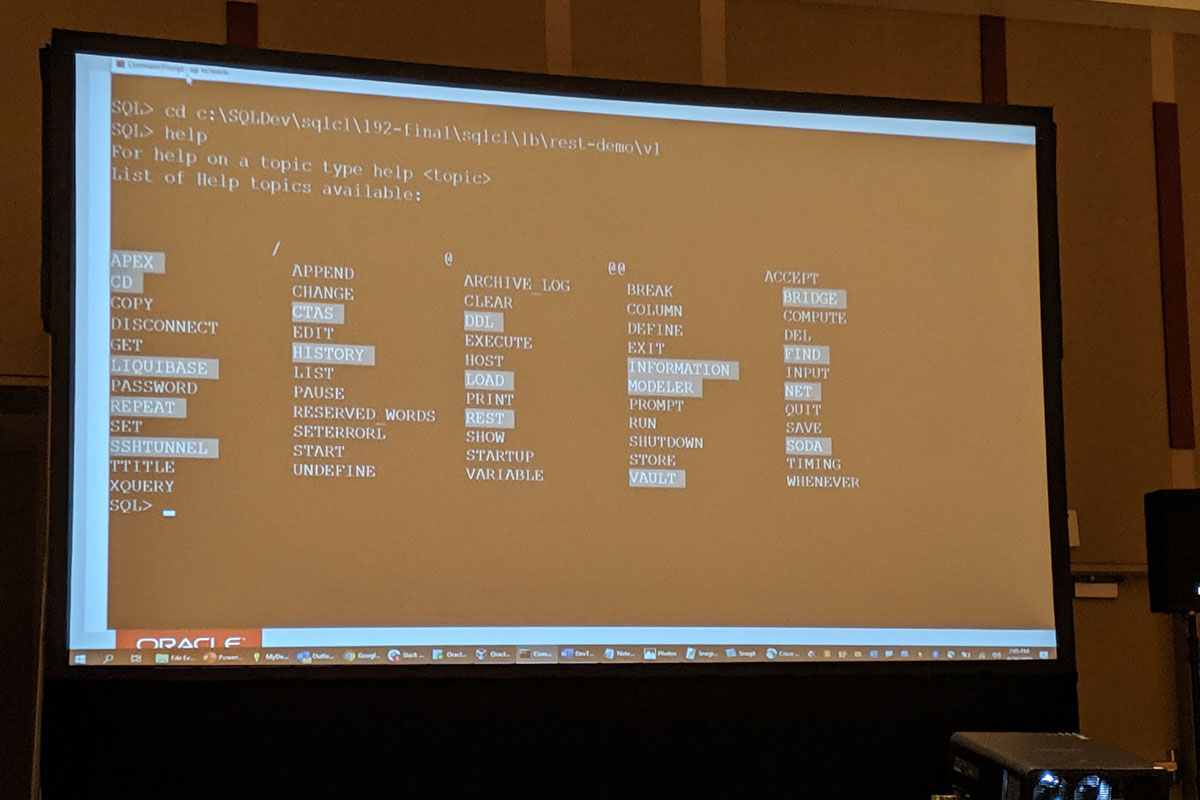 3. Broaden skill set - attend DB sessions on topics that are sometimes out of my current job scope.​
Dimitri Gielis' presentations are always revolutionary and his session on GraphQL was no exception. I have been hearing a lot about this new approach to building for exposing data as APIs during Node+JS Interactive events in the past, but never delved deeper. Now I'm inspired!
Emerging Technology​
This year, I was honoured to be on the team that helped select a list of eleven sessions that covered topics that were considered "emerging":
Blockchain
Internet of Things (IoT)
Machine Learning
Robotic Process Automation (RPA); and
Serverless Computing
Four of them are topics that I am very passionate about and would have liked to attend all of them, but with so many tracks and concurrent activities going on, it was really hard to sit in on all of them. Thank goodness for the recordings that are to come!
My fingers and toes are crossed. I hope that we will continue to find space to learn about things that are out of our core expertise. To the conference committee, yes, I'll volunteer again if called upon to perform this duty.
General Session - The Magician​
It's been a while since I last attended a magic show and so this year's General Session was a treat. Jason Latimer is a great showman and I was pretty much floored by a few of his tricks. I tried repeating the half-filled, inverted glass trick at home, but only succeeded in drenching the countertop.
The more important message however, echoes one of the conversations we had during the Unconference session. We have to keep learning, testing boundaries and challenging the status quo. Never settle for enough or risk becoming obsolete.
Achievements​
In 2018, I was honoured to join the Oracle ACE Program as an Oracle ACE Associate. This year, I am again privileged to have been promoted to an Oracle ACE. Typically, these awards are announced at a private dinner event, so it was quite a surprise that they were made public during the prelude to General Session.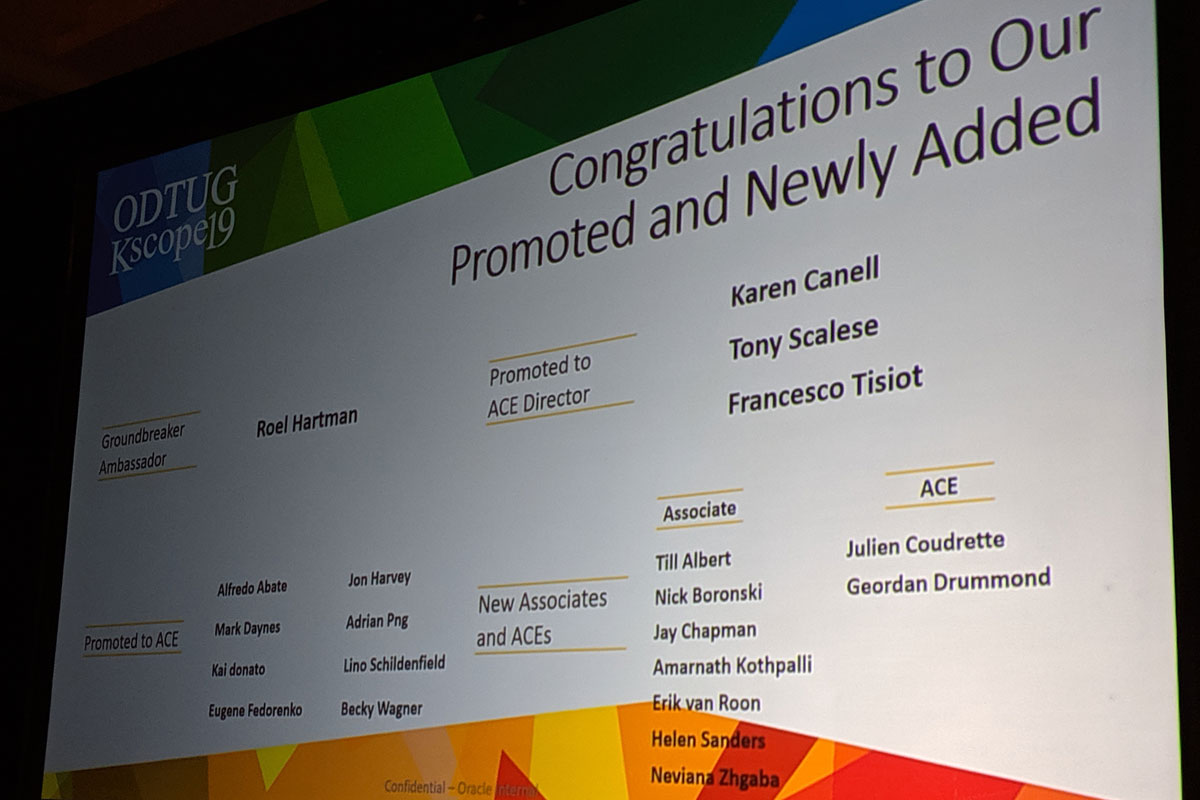 Again, my heartiest congratulations to everyone whose names were on that slide!
Next, certifications. It was not easy feat, but thanks to ODTUG and the conference committee, IMHO, the Oracle Test Fest was a success. I knew of quite a few APEX developers who were certified during the three days of testing. For me, thankfully, I achieved my certification goals for 2019 by attaining certifications for both APEX 18 and the Oracle Cloud. Phew!
This is probably my most bountiful Kscope ever!
Challenge Coins for Good​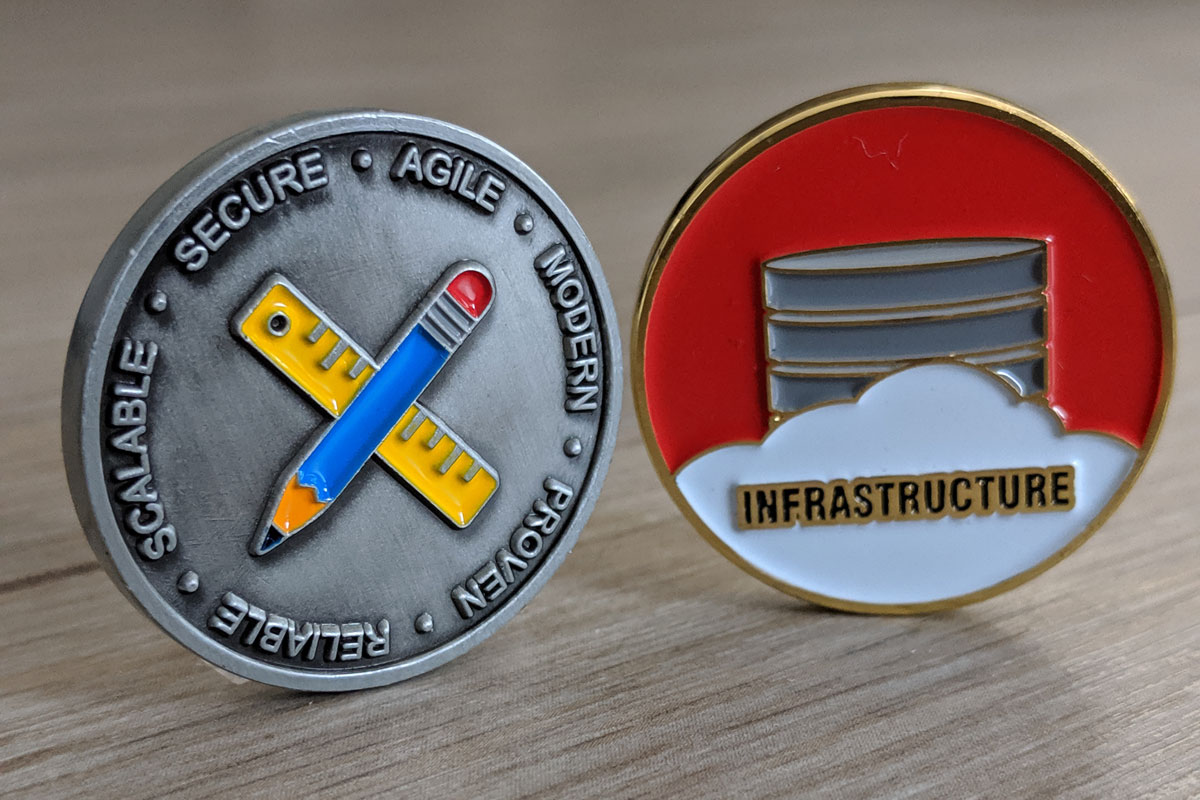 ICYMI, I made a bunch of APEX Challenge Coins a few months ago and since then, more than half of them have been sponsored and distributed worldwide. To promote the development of the Oracle IaaS (Infrastructure as a Service) community, Luc Demanche and I collaborated on an OCI Administrator Challenge Coin and I am happy to share that a few of them have already gone out to deserving people. The rules are pretty much the same:
Actively manage an Oracle Cloud Infrastructure (OCI) tenant and/or architecture solutions using OCI features.
Have performed exceedingly well in your professional career and/or contributed significantly to the community or an individual.
Know someone who thinks you have met both requirements (1) and (2).
Kscope events are also great opportunities to give back to the larger community. This is evident by the annual community service events. There are many ways to give back, and this year, I found the opportunity for some us to contribute to the Pike Market Food Bank through the sponsorship of coins, awarded to individuals attending the conference. I am thankful for the support received from the following sponsors:
Together, we managed to collect USD 334.29 that I'm sure the food bank would put to good use and feed the hungry.
I'd also like to take the opportunity to thank the many others who have sponsored coins since both programmes started. I believe these coins mean a lot to those who have received one, and knowing that they do, touches my heart too. So thank you!
Special Moments​
I had quite a bit of fun "competing" with Gerald Venzl over who has the coolest conference badge. That lead me to fire up my 3D printer and acquire some really cool electronics and come up with this:
It didn't bag me any prizes, but what I got was even more valuable, a new friend! I am very honoured to have met master tinkerer Todd Sharp. OK, and yes, I received a nice gift too, an Oracle Code Card!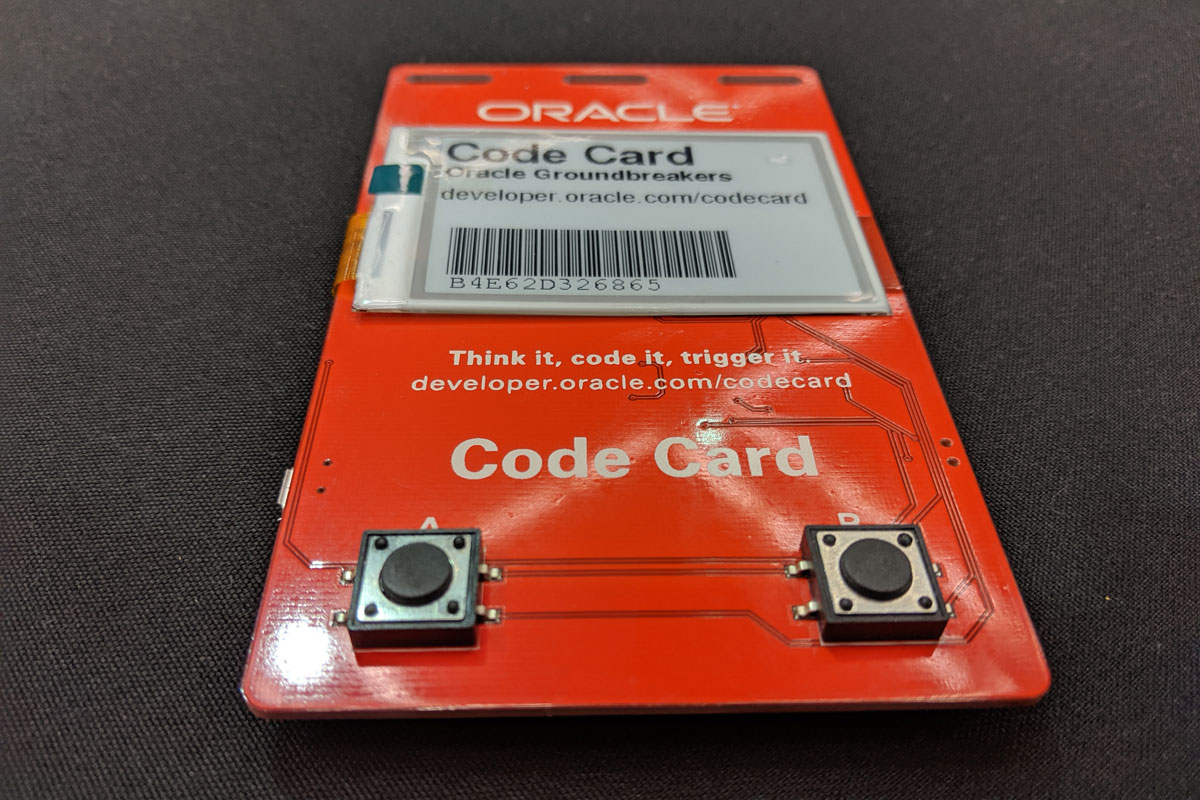 You can expect me to write more about the Espressif chips, E Ink and how they relate to APEX in future posts!
The other special Kscope moment was meeting Maxime Tremblay while waiting for my 24-minute flight from Vancouver to Seattle. ICYMI, Max recently started askMax. If you have a need for low-cost, on-demand APEX support, consider signing up with Max.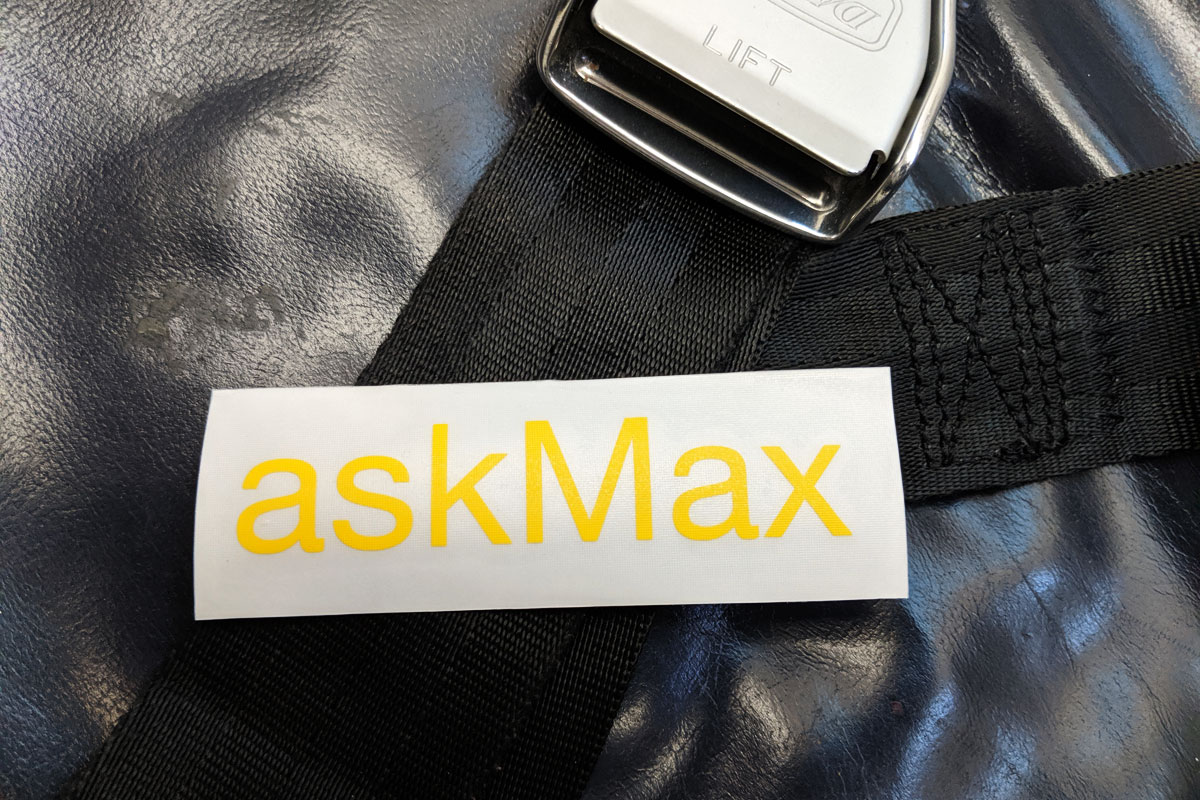 We chatted quite a bit on the plane, during which I found out (and he showed me) that the APEX Challenge Coin Juergen Schuster sponsored him earlier this year, was in his wallet! Surprising to me, he wasn't the only one. I found out later that Christoph Ruepprich travelled with his pair of coins as well! The pride and joy in their faces says a lot to me. Goals met!
Thank you!​
Before I end this post, I wanted to thank a few individuals who have been instrumental in all that I have achieved this year:
And for everyone who came to my Who's Who in APEX session, thank you! I didn't get a chance to have one-to-one conversations with everyone, but I would have loved to.
Thank you, and I hope to see everyone in Boston 2020!