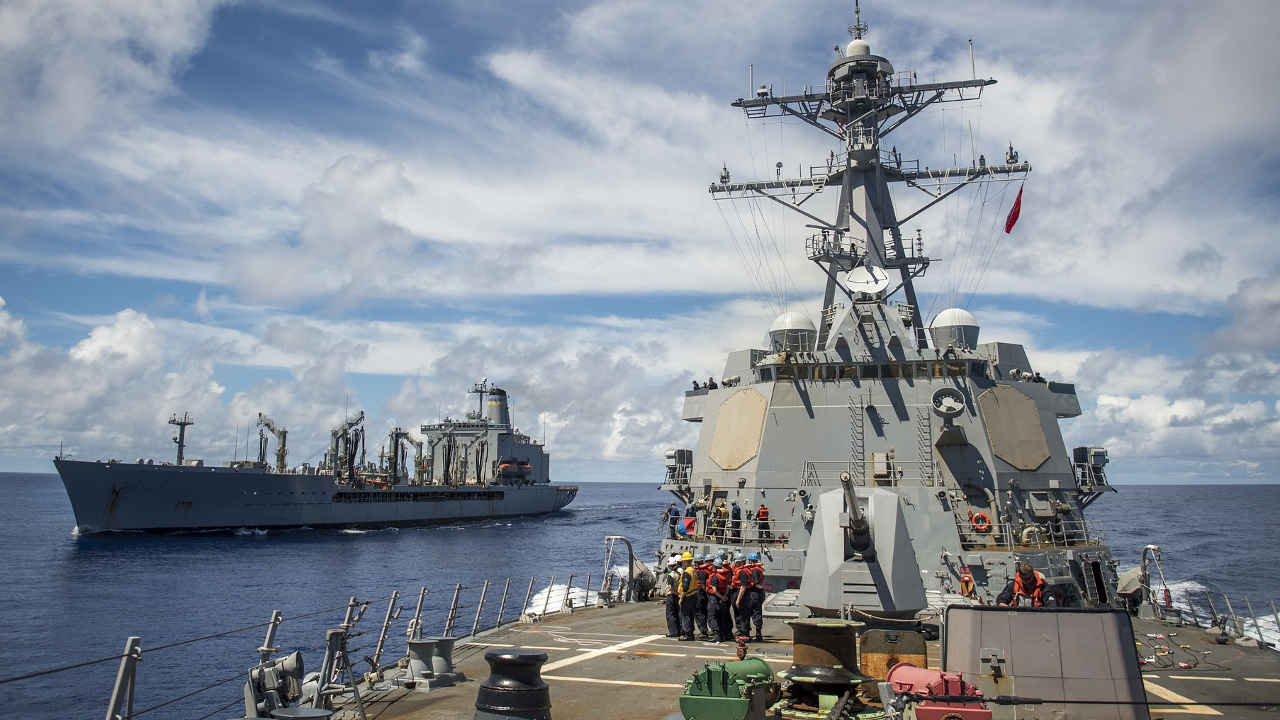 Late last year, I started binge watching the entire four seasons of The Last Ship. It was one of the rare TV serials that my wife and I shared a common interest in. I think this was mostly because the first season was centered around the ship and its crew's fight against total human annihilation by an infectious disease. For me though, it was also about the military hardware and camaraderie amongst the soldiers.
In the second season, Tom Chandler, the hero captain of the USS Nathan James, gave a teenager, Ray Diaz, a challenge coin when they were first introduced. It was a goodwill gesture between "leaders" and demonstrated his desire for unity between the navy officers and a band of teenage bounty hunters.
From what I have read, challenge coins are usually given out by military unit commanders, sometimes in recognition of a member's contribution to the unit. Bearers carry them with a sense of pride and belonging, and can be used in "challenges" where the goal was free beer! There are variations to how this might be played, but that's not why I decided to create an APEX Challenge Coin.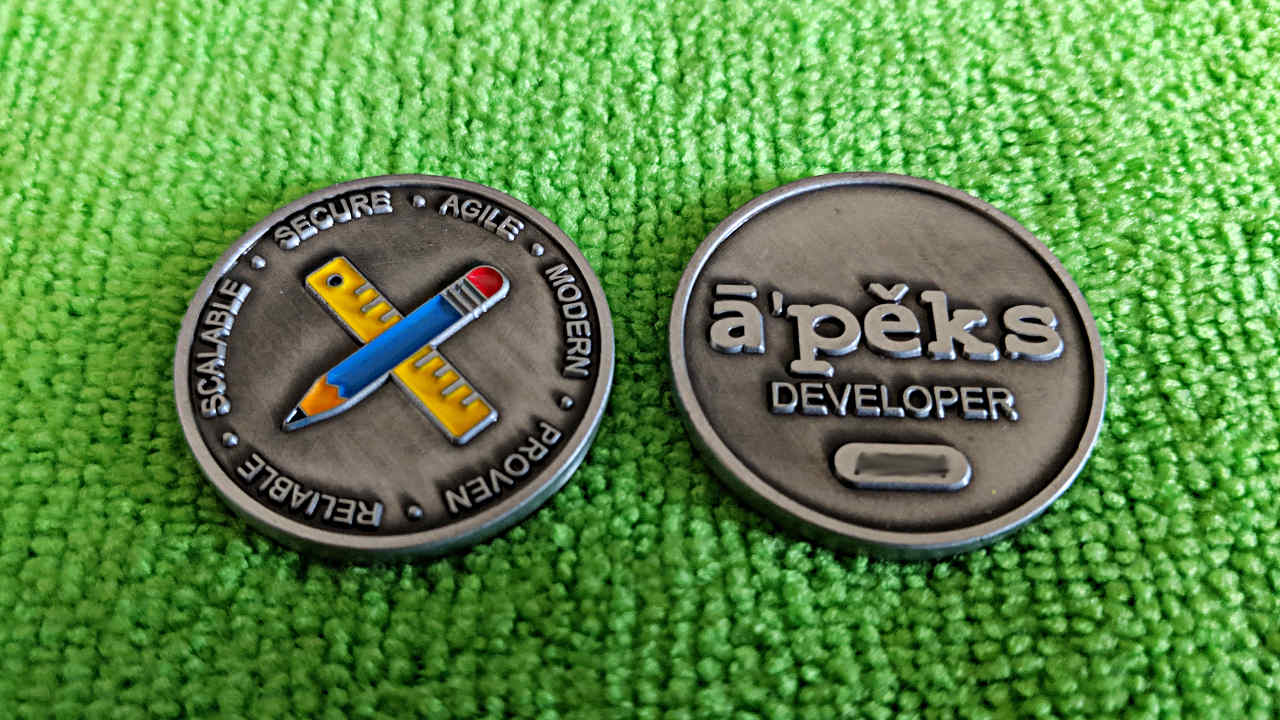 That's right! I designed and minted coins for exemplary Oracle Application Express (APEX) Developers like YOU!
A few years ago, I had made something very similar and gave them out at various events and presentations I did at Kscope. They were available in four colours, printed with 3D printers, and worked great as key chains or luggage tags.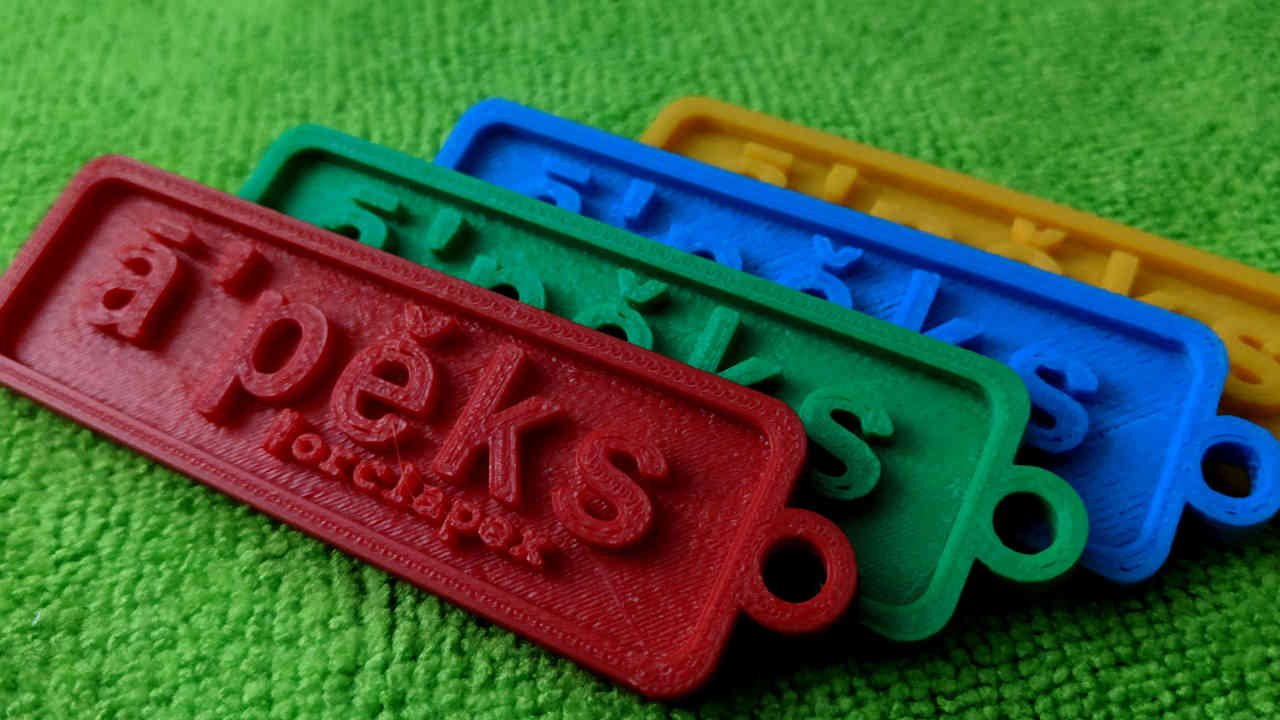 To preserve the spirit and significance of a challenge coin, I have decided that these will have to be earned. To receive one, you must:
Be an APEX Developer (duh!).
Have performed exceedingly well in your professional career and/or contributed significantly to the community or an individual.
Know someone who thinks you have met both requirements (1) and (2).
Like every APEX developer, each coin is unique and comes with a serial number. It sits comfortably in a tough PVC bag to protect the surface and paint from damage. If you know someone who is deserving and would like to give this person one to say a special thank you, then please reach out to me via Twitter. There are costs, and as supplies are very limited, each person may only request a maximum of five coins.
For those who will earn this coin, my advanced congratulations! You make us, the community, very proud!